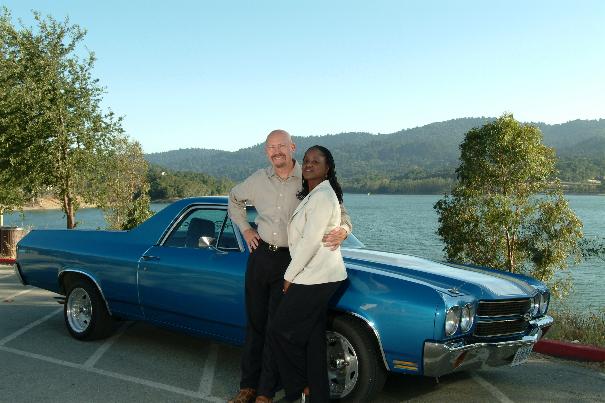 Cruz Properties knows Santa Clara and Santa Cruz counties very well, specializing in mountain homes and land. We have helped many find the home of their dreams! We are aggressive about keeping up with the ever changing real estate market. Buying or selling a home or land is an important life decision and a great investment, that is why we are serious about your success!
Our agents are active members of our local Realtors Association along with the California Association of Realtors and the National Association of Realtors. All of these organizations uphold a strict code of ethics to ensure that members are current on all the latest technology, economic changes, marketing techniques and legislation affecting real estate.
Mike and Ann live and work in the Santa Cruz Mountains. They believe there is no better place to live and raise a family. They have assisted Buyers in purchasing homes not only in the Los Gatos and Santa Cruz mountains but also in Willow Glen, Campbell, Cambrian, San Jose, Los Altos, Santa Cruz, Scotts Valley, Pacific Grove, and even San Benito and Merced Counties.
Mike served a tour of duty in Vietnam with the US Army and he also owned and operated several retail businesses in the Silicon Valley prior to real estate. (He also loves classic and muscle cars!). Mike Scherer is currently the Broker and Founder of Cruz Properties. His expertise and specialty is helping Sellers market and sell their homes in the Los Gatos Mountains since 1997. Mike is actively involved and supports many nonprofit organizations in Santa Cruz County and he thoroughly enjoys living and working here! He believes "Altitude Effects Attitude!"
Ann was formally a Head Hunter and Recruiter in Sacramento and Silicon Valley for a large staffing firm. She is also a former business owner in the service industry. Ann began selling mountain homes in 2005. She is a Realtor and Co-Founder of Cruz Properties. She loves mountain living! Her specialty is working with both First Time Home Buyers and Seasoned Home Buyers. She is persistant and has good negotiating skills to help her Buyers get the best deal on the home of their dreams!
Cruz Properties is part of a network of top agents serving northern California and they also network with Realtors from coast to coast including Hawaii and Alaska. If you are moving out of the area let us refer you to a top agent that will treat you like family.
Mountain Mike and Ann Scherer welcome your questions and comments by phone text, or email. Mike@MountainMike.com Ann@MountainMike.com

Mike 408-353-6453 , Ann 408-483-2156