About Us

Cruz Mountains Real Estate knows Santa Clara and Santa Cruz counties. Our specialty is mountain homes and land as well as valley and coastal homes. We have helped many find the home of their dreams! Our team is very aggressive in engaging the ever-changing real estate market. Buying or selling real estate is an important life decision. We are serious about your success!

Cruz Properties agents belong to our local real estate boards. They are also members of the California and National Association of Realtors. These organizations uphold a strict code of ethics. Continuing education is mandatory for our agents. They are masters of the technology, marketing techniques, and legislation affecting real estate.

Mike, Ann, and Dana live and work in the Santa Cruz Mountains. They believe there is no better place to live and raise a family. They also serve Silicon Valley, Santa Cruz county, and surrounding communities.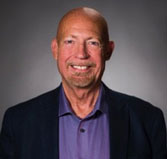 Mike served a tour of duty in Vietnam with the US Army from 1968-1969. During the 70's and 80's he owned and operated several retail businesses in the Silicon Valley. He majored in business and marketing at West Valley College and San Jose State. Mike loves classic and muscle cars! He volunteers and supports many nonprofit organizations in both counties. His real estate specialty is marketing for sellers.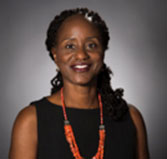 For many years Ann was a Head Hunter and Recruiter for a large staffing firm. She is also a former business owner in the service industry. Ann began selling mountain homes in 2005. She loves mountain living! Her specialty is working with both First Time Home Buyers and Seasoned Home Buyers. She is persistent and has good negotiating skills to help her Buyers get the best deal on the home of their dreams! Ann is also a Notary Public and Loan Signing Agent for many lenders and Title Companies.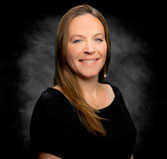 Dana is a life-time mountain resident who along with her husband Jeff have flipped many homes in the mountains. By knowing what it takes to get a home ready for the market and to get top dollar, her expertise brings great value to both buyers and sellers. Dana and her family are very active in the community and are known and loved by mountain residents.






Cruz Properties is part of a network of top agents serving northern California. They also network with Realtors from coast to coast including Hawaii and Alaska. If you are moving out of the area let us refer you to a top agent that will treat you like family.
Our clients deserve our undivided loyalty and priority scheduling. Therefore, we exclusively serve buyers and sellers with whom we have signed representation agreements.
Mike, Ann, and Dana welcome your questions and comments by phone text, or email.

Mike@MountainMike.com 408-353-6453
Ann@MountainMike.com 408-483-2156
Dana@MountainMike.com 408-828-3909
Office Video: